SLO Regional CERT's own John Rickwald was out showing off his newly acquired CERT demonstration vehicle in the Pioneer Day Parade in Paso Robles this past weekend.  As John says, this is exactly what he bought the truck for.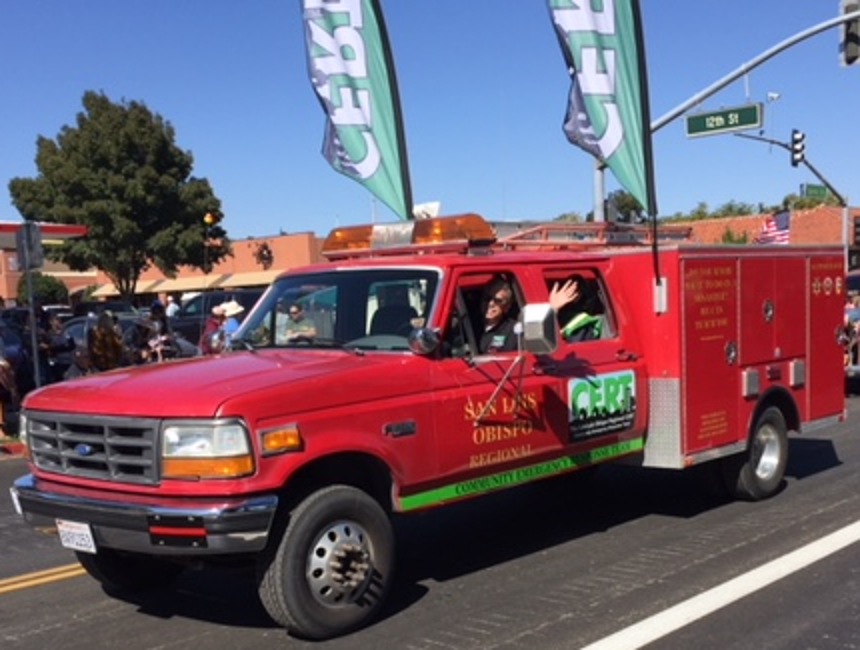 Yes, that is John waving to the crowd 🙂
We all enjoyed everyone who cheered for the truck and everyone who came by afterward to say hi.  Unfortunately, you are not alone if you missed us.  We were accidentally put over by the tractors instead of where we were supposed to go.  We will definitely be in the correct place next year!
In any case, the parade was a fantastic success.  John's bright red truck gave CERT instant recognition and was right at home in the parade.  Thousands came out to watch vintage tractors, horse-drawn carriages, and every aspect of community service.
Look for an article on this site describing John's CERT truck in the near future…