Welcome to the San Luis Obispo Regional CERT
For any requests for activation, please call 805-351-CERT (2378)
The San Luis Obispo Regional CERT is a nonprofit organization that helps create, support, and maintain CERT programs within San Luis Obispo County, Ca.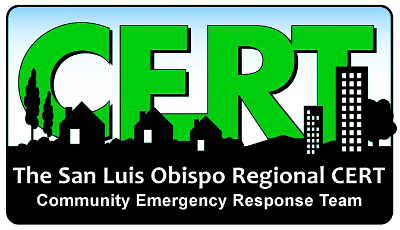 Feel free to create an account and review our organization (Once logged in, additional menu items will appear).  If you want to create a local CERT in your town, community, housing complex, or area, please contact us!